Deb Guthmann, Ph.D.
Facilitator
This is an asynchronous, online class that is pre-approved for RID (Registry of Interpreters for the Deaf) CEUs. You are not required to be online at any specific time but you will have weekly deadlines to turn in work. The anticipated time commitment, for this six-week course, is a minimum of five (5) hours per week.
Participants who successfully complete this course will earn 30 hours of continuing education (counselors) or 3.0 CEUS (interpreters). Eligible participants must complete the full program to receive credit for completing the course.
Course Description
This course is for professionals working with individuals who are deaf and hard of hearing in various settings.
The course will assist participants to understand various aspects of substance use dependency and how it impacts individuals who are deaf or hard of hearing, their family, and others around them. This class will review prevalence information, what signs/symptoms to look for, substance abuse terminology; various approaches and models used for assessment and treatment of substance use disorders; barriers that deaf/ hard of hearing individuals face and unique characteristics of the population. Materials will also include information on clinical approaches, relapse prevention, aftercare and self-help, that is part of the recovery process for deaf and hard of hearing individuals.
At the end of the six-week course, participants will be able to:
demonstrate knowledge of general principles related to substance abuse and dependence, including etiology, diagnosis, treatment, and prevention.
identify and describe current data and terminology on the incidence of drug and alcohol abuse in the United States for hearing and deaf/hard of hearing individuals.
recognize barriers to treatment and current research that has been done
review assessment and treatment approaches and how they can be applied with clients who have a wide range of cognitive and communication needs.
become familiar with a variety of innovative assessment, clinical approaches and materials to use when working with Deaf and Hard of Hearing individuals, and
become familiar with web based resources.
Target Participants:
This course is designed for professionals who work in disability services who do not have specific training for working with individuals who are deaf or hard of hearing (D/HH), as well as those who need a refresher in working with this population. Additional professionals whom may be interested include: counselors, administrators, instructors, and other support services professionals.
Non-discrimination statement: No one shall be excluded from these trainings on the basis of race, color, religion (creed), gender, age, national origin (ancestry), disability, marital status, sexual orientation, or military status.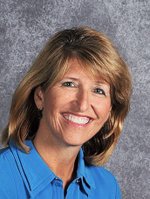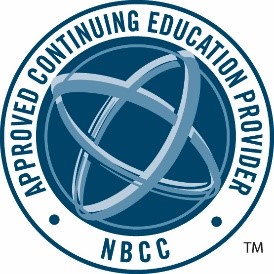 Deb Guthmann is the founding Director for the Minnesota Chemical Dependency Program for Deaf and Hard of Hearing Individuals (MCDPDHHI). She has authored a number of articles and several book chapters focusing on substance abuse pertaining to Deaf and Hard of Hearing individuals. She has also been involved with over 200 national and international presentations focused on substance abuse and treatment models to use with the Deaf and Hard of Hearing. She has been a guest lecturer at a number of post-secondary institutions and has been on the adjunct faculty at San Francisco State University and Gallaudet University.
She was the Director of Pupil Personnel Services at the California School for the Deaf, Fremont for 17 years where she oversaw all clinical services including: counseling, assessment and health services as well as admissions, the I.E.P. implementation and any due process. Additionally, she is a certified interpreter and has worked in the field of deafness for over 35 years.
"Substance Abuse in the
Deaf Community"
ALRID is an Approved RID CMP Sponsor for Continuing Education Activities. This Professional Studies program is offered for 3.0 CEUs at the "some" Content Knowledge Level.
The Alabama Department of Mental Health, Office of Deaf Services has been approved by NBCC as an Approved Continuing Education Provider, ACEP no. 6824. Programs that do not qualify for NBCC are clearly identified. The Alabama Department of Mental Health, Office of Deaf Services is solely responsible for all aspects of this program. Participants completing the program may earn up to a total of 30 CE Hours. The Alabama Department of Mental Health, Office of Deaf Services, PO Box 301410, Montgomery, AL 36130 email: classes2go@mhit.org.
Schedule of Classes for 2023
Feb. 27 - April 2
June 12 - July 23
Oct. 9 - Nov. 19
Registration is now open.
June 12 - July 23, 2023
Classes2Go
"Substance Abuse in the Deaf Community"
led by Deb Guthmann
Registration is now open for the Classes2Go, course titled "Substance Abuse within the Deaf Community."
Registration is open until the class is full.
To register for the class, complete the online registration form HERE.
As part of registration, you will be directed to Paypal for the $80 class fee. Payment must be received prior to class.
Registration for these two classes will open approximately one month before the class begins.
If you are not able to take the class, a refund can be requested in writing prior to the class starting. No refunds will be granted after the class begins.
If you have questions, please read this FAQ
If you have other questions please contact classes2go@mhit.org.