Since the first Interpreter Institute, over 1,300 different people have been trained, an average of 67new people every year. Many have attended more than one Institute. Below are class pictures from each of the past Institutes, along with links to our Flickr page where you can see pictures taken throughout each week.
Nearly 20 years ago, the Office of Deaf Services conducted the first of what would become the world-renowned Mental Health Interpreter Training Interpreter Institute (MHIT). It was held over two weekends (Friday - Sunday) in September 2003. The first Institute met in Montgomery on September 5th – 7th, and in Tuscaloosa on September 12th – 14th. It was attended by 18 interpreters from around Alabama. From that small start, MHIT grew into an annual event that draws people from around the world.
This year, the Institute ran August 1st – 5th and drew 113 participants. Altogether, 141 people were on hand through the week, including staff and faculty.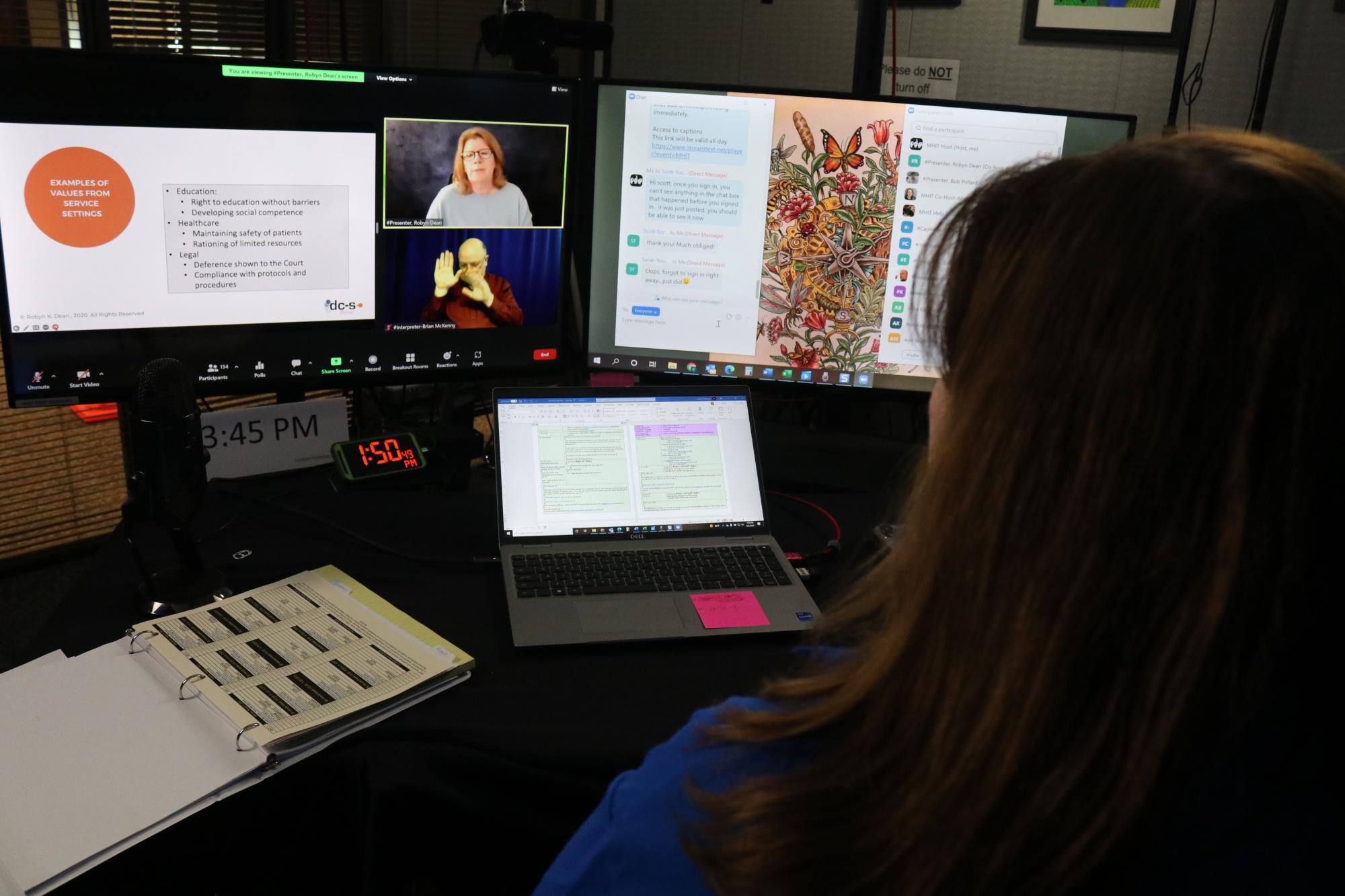 After being virtual for three years, the 21st Institute returned to Montgomery in person. Running July 31 – August 4, met once again on the campus of Troy University at Montgomery. The class was limited by room capacity making this another very competitive class.

Attended by 114 people representing 31 states, Puerto Rico, and Canada, the training also introduced a new faculty member for the first time in over 6 years. Jaime Wilson, PH.D. joined the faculty that year. Participants were offered 34 different workshops during the core Institute sessions and an additional seven courses in the asynchronous component.